Affiliate marketing is a key method I use to generate passive income online.
It's easy enough with your own website, but I've tried a lot of free methods prior. Many of them just don't work, but these are three that have actually been effective for me in the past.
What is affiliate marketing?
Affiliate marketing is the process of earning money (commissions) every time you promote a company's products or services and drive a sale.
This is how influencers make money: "use my code to get 10% off!"
I've mentioned it before in my 7 ways to make money for free.
This is a commonly used, legitimate model that helps companies grow.
It is not a scam, pyramid scheme or multi-level marketing scheme.
You are not trying to recruit other affiliates, and it should be FREE to sign up to be an affiliate for any company (provided you pass their requirements).
If you find an "affiliate program" which doesn't meet those conditions, run far away.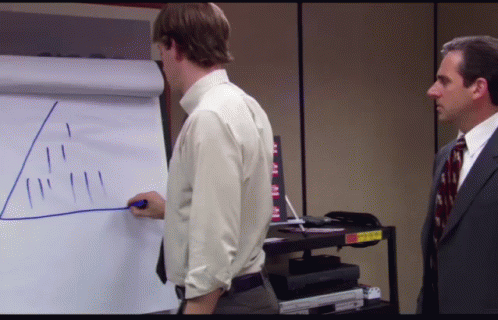 Where to find products to promote
Amazon Associates
The Amazon Associates program lets you promote any product on Amazon, the world's largest eCommerce marketplace.
You get a unique tracking link for any products you want to promote.
There are no age or locational restrictions, and there is such a diverse range of products to promote.
You will get a commission on any sales you make directly (direct qualifying purchases) and also "indirect qualifying purchases": when someone clicks on your link they are tracked with your associate ID for 24 hours. If they buy anything on Amazon within 24 hours, you will receive a commission.
The indirect commissions are much smaller though, typically 1-3%.
Everyone's shopping on Amz every day, so there's a high chance of making indirect qualifying purchases if you can get people to click on your link, even if they don't buy the product you're promoting.
More clicks = more chances to earn money.
Individual companies
Establishing a social media presence can attract companies who want to work with you.
I've had companies reach out to me because of my Youtube following, and if I like and trust their products I will promote them to my audience, usually with a discount code.
Remember to be selective and actually try the product before promoting it – losing the trust of your audience is much easier than building it.
I also actively look for affiliate partnerships by contacting companies I'm interested in.
They will usually have an affiliate/influencer program.
Make sure you read the agreements beforehand – for example some companies have age requirements or would prefer you not disclose certain things e.g. how much they are paying you, so make sure to respect that.
Affiliate Sites
There are sites which list affiliate products, e.g. clickbank.
I have not had experience promoting products on such sites but they tend to be digital products and look a bit scammy to be honest, and quite competitive as a lot of people are promoting them at any given time.
However they are more straightforward as you can easily choose and don't have to wait to get approved.
It's obviously your decision if you want to promote from such websites. I personally choose not to.
Generating Free Organic Traffic & Clicks – 3 Effective Strategies
Youtube
People often roll their eyes when I say that in my opinion, posting YouTube videos is the most effective method of promoting affiliate products.
Youtube is a very powerful source of organic traffic which gets over 5 billion views a day.
Searchers on Google may also be exposed to your videos as they rank highly in Google search results.
Google is fiercely competitive and you will almost definitely rank higher by posting YT videos than writing blog posts or site pages with the same keywords, as there is a dedicated section for them near the top of search results.
Some people seem to have a strong adverse reaction to the idea of creating Youtube videos, mainly because of how difficult it is to grow as a channel with 0 subscribers.
However to get organic traffic for the sole purpose of organic traffic, your focus doesn't have to be on growing your channel e.g. getting subscribers, comments or monetized.
All you need is views and link clicks.
You can be faceless and you don't even have to film IRL – for example, you could make a presentation on the top 10 fitness products on Amazon for this month and just post it.
With the launch of #shorts, you don't even have to post long videos to rank well.
In the case of Amazon affiliate marketing, all you really need to do is get as many people to click a link as possible.
Even if they don't buy the product, half of them will probably be shopping for more stuff within 24 hours of clicking the link anyway, all of which you'll get commissions from.
You just have to post consistently, use the right keywords and enter low competition high demand niches, and you will be found in search.
Your titles, descriptions, tags and thumbnails are much more important than the video quality itself, although try your best to maximize the quality of all these criteria, especially if you want to build an audience.
You can film with your phone, tablet or webcam, or record your screen.
Imovie is great for editing on Apple devices, while free open source software like OBS and ShotCut are handy options for Windows.
You can even use the free video editor on Canva to easily make a presentation into a video.
Use this link to sign up for Canva Pro, where you'll get access to many more premium graphics and templates.
Instagram
Growing an Instagram page for affiliate marketing is another effective way to generate traffic and clicks.
Instagram is obviously an extremely dominant social media platform which focuses on images.
As of now, 11% of the world's 4.5 billion active internet users access Instagram daily.
I have found that the best way of growing an Instagram account without creating original content is to create a theme page around a certain niche, e.g. fashion or fitness, and repost viral and trending content in that niche with relevant hashtags.
You can put your affiliate link in the bio.
If you have your own website, you can apply for Instagram product tagging so viewers can shop directly from your post, which massively increases the organic exposure to your links.
You are allowed to repost content, however you must credit the original owner (NOT another theme page) by tagging and @ mentioning them in the description.
This will alert them to your post.
Many owners love being featured on other pages as long as they are credited, as it gives them organic exposure.
They will often comment and like your post, and even follow your page.
However if the owner doesn't want their content on your page you must take it down.
Around the 10k followers mark, this is usually when your page starts seeing significant engagement.
There should be many up to date videos on Youtube about Instagram growth tactics.
The method I found most effective was follow for follow until ~2000 followers, unfollowing the pages that don't follow back, then consistent posting with hashtags and engaging with popular pages' content from your niche.
There's a limit on how many pages you can follow and unfollow per hour and day, so be selective with who you follow.
This limit tends to be 60-150 people per hour.
Follow the more recent 'followers' of larger pages in your niche starting at the top of the list, and skip the pages that have a lot of followers but aren't following many others.
While I have gone over this limit before, I don't recommend it as you can be blocked temporarily or even permanently if this happens too often, or shadow banned which means decreased organic reach of your posts in their hashtags.
Make sure to post frequently (starting daily, then weekly once you get more followers) to keep up your page growth.
There are other ways to earn from Instagram such as paid shoutouts (you'll receive DMs for these) and sponsorships.
Some companies may ask to see your audience demographics and other analytics so make sure you convert to a business account and know how to access these.
The disadvantage of this method is that your posts get buried under the more recent content in their hashtags so you have to keep posting regularly.
However on Youtube, while more recent videos do get a temporary boost by the algorithm, older videos still get traffic as they remain in the search engine for those terms.
Google Sites – Ranking a free website on Google
This is probably the most difficult method, as Google is very competitive so ranking a website to generate organic traffic and affiliate clicks requires a lot of work involving SEO and creating backlinks etc.
However in low competition high demand niches, this can be done to the extent of generating by creating a free Google Sites website. This is Google's own website builder.
It offers simple templates which, while much more basic than other content management systems (CMS) like WordPress and Wix, are more than enough to design a great affiliate marketing site and landing pages.
You can find such topics and keywords using research tools like KW finder and Google Trends, creating free content such as blog posts and information pages to rank on Google, then finding related affiliate products to promote on these pages.
It helps if you understand/are passionate about the topic yourself, but it is not a requirement. Research can always be done.
You can buy a custom domain or leave the domain as sites.google.com/a/domain/sitename, in which case it's completely free.
Even without a custom domain your site will still rank well – usually not as well as other sites with custom domains, but better than most sites without as Google tends to favour their own sites than these others.
As for the pages themselves, Google search rankings tend to favour longer content.
Remember to put the keywords you have researched near the beginning of your title and post/page.
You can also collect a newsletter subscription list to build an audience using services like MailChimp, and market with your links via email.
While unlike the other 2 methods, I haven't personally made any commissions by trying to rank on Google, I have seen decent pageviews and clicks using this method.
If I posted more content, I'm confident I would start to see commissions eventually.
You can always link to your site from social media to generate more traffic.
Conclusion
Affiliate marketing is a great way to generate passive income whilst also helping other companies grow.
The key is generating enough traffic then improving conversions, just like you would if you were trying to sell your own product.
However the benefit of affiliate marketing is that you don't need any up-front inventory – your sole job is the marketing, which makes this such a passive and scalable business model.